THANKSGIVING APPRECIATION
The DV Speech and Debate Leadership team wishes you a happy happy Thanksgiving break! This year, to show our appreciation for the various teachers, staff members, and parents who frequently help out with our club, our officers and captains took the time to interview a few of them to learn about their backgrounds, values, and more
DV Takes on Apple Valley
Our first big travel tournament of the year was a huge success!! Congrats to our team for braving both the time difference and tough competition over in Minnesota!
DV Speech and Debate Parent Night!
We recently hosted our annual Speech and Debate Parent Meeting, where members of the leadership team took charge in presenting information and answering questions. Parents, we hope you found the meeting insightful and we look forward to seeing you in the future!
DV Speech and Debate Representing at Freshmen Orientation!
PARLImentary tournament of champions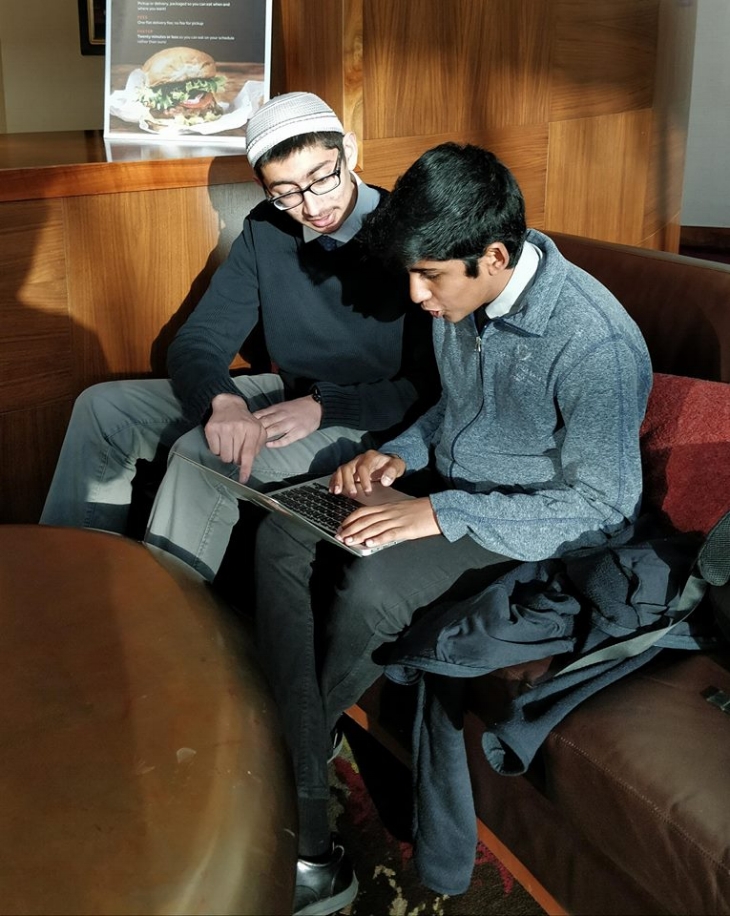 Dougherty Valley KJ representing Dougherty Valley at the 2018 Berkeley PF Round Robin!!
STANFORD INVITATIONAL 2018
Congrats to Arshia Mehta and Arman/Humza for qualifying to the TOC! Special Congrats to Amisha Kambath for getting FIRST PLACE in Congressional Debate at Stanford!!
National Tournament 2016!
Congrats to Anirudh Makineni and Ayush Maganahalli for getting Top 8 in the nation for World Schools Debate with their San Fran Bay Debate Team, Amisha Kambath for getting 12th in the nation for Congressional Debate, and Kunal Rajesh for getting top 60 in Humorous Interpretation!
State Qualifiers!
Thank you to everyone who came out to T4 and Chipotle to support DV Speech and Debate!
Stanford Invitational
National Parliamentary Debate Invitational
Congrats to seniors Larry Liang and Nick Sawhney on making quarterfinals at the National Parliamentary Debate Invitational at Berkeley. They are one step closer to getting to the Parliamentary Debate Tournament of Champions!
Apple Valley Invitational
2015-2016 Leadership Retreat!
Runner Up Public Forum Champions!
2015 Speech and Debate State Qualifiers
The team saw considerable success this year- we wish these competitors luck at the State Tournament!
(See specifics on the Results page).